If you feel embarrassed and uncomfortable flaunting your shorts and sleeveless tops because of dark knees and elbows, it is time you are aware of its cause about cause and how certain easy and effective home remedies for dark knees and elbows can rescue you from dreading wearing your favorite short dresses.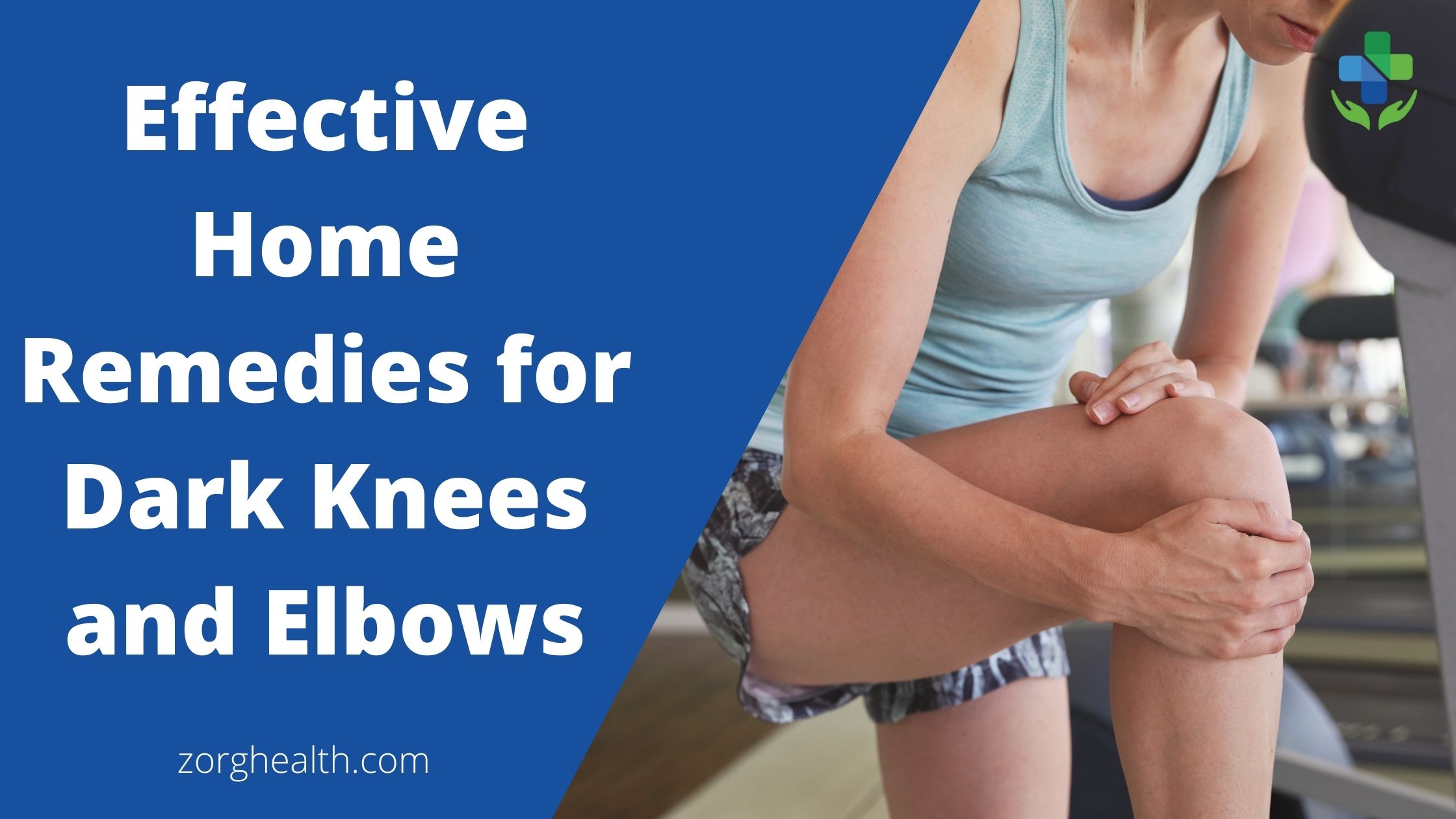 The coarse and dark patches in your knees and elbows might look odd—but there is no point hiding them all the time and looking awkward while doing so.
We often overlook our elbows and knees while following our daily skin-care regime. While dark knees are harmless, some people want to lighten them to match the skin on their knees with the rest of their bodies.
Effective Home Remedies for Dark Knees and Elbows – TOC
Understanding Dark Knees and Elbows
Dark skin on the knees and elbows is actually quite common.
The skin around a person's knees and elbows may become a darker color than the rest of their body. They indicate a higher concentration of melanin—the pigment that gives color to our skin, eyes, and hair. It can affect people of any skin tone and type, especially with darker skin tones as they tend to produce more melanin. Excess melanin is harmless however, if the skin gets itchy or flaky or starts burning for no clear reason, consult a dermatologist.
They don't cause any additional symptoms and are usually not likely the result of any underlying medical condition. Therefore, a person with dark knees need not worry and may not need to see a doctor unless the dark skin makes them feel embarrassed or gives anxiety.
Causes of Dark Knees and Elbows
Darker patches of skin around knees and elbows are a normal phenomenon.
Some of the following factors that may contribute to the development of darker knees and elbows include:
Friction is caused by constant rubbing and pressing (fabric, external objects)
Unprotected and prolonged exposure to the sun
Dead skin build-up or lack of exfoliation for a long period
Dry skin (lack of moisturized skin)
Certain medications (birth control pills)
Scar (healed insect bite, cut, burn, other injuries)
Skin conditions (Psoriasis, Eczema)
Skincare products (aggressive skin-lightening products)
Hormonal body fluctuations (pregnancy or other conditions)
Age spots and pigmentation from skin aging.
Freckles and hyperpigmentation
Genetics
Nutrient deficiencies (Vitamin B12 and Vitamin D)
Effective Home Remedies for Dark Knees and Elbows
Someone with dark elbows does not require treatment, and also, there is no cure.
However, if a person wants to try lightening their knees for aesthetic reasons, there are a few effective home remedies for dark knees and elbows that may help. However, they may not work for everyone.
Apply green tea or black tea extracts to the skin may lighten skin tone. It may help with reducing skin pigmentation, as it blocks the enzymes that help make melanin.
Apply a combination of the following paste as body masks or body scrubs on dark knees and elbows. It lightens the skin, exfoliates the dead skin cells, and can reduce hyperpigmentation on the knees and elbows with its antiseptic and natural bleaching properties- "Gram flour, yogurt, honey", "Turmeric, milk, and honey", "Orange peel powder and rosewater","Oatmeal and yogurt", "Olive oil and sugar".
Apply aloe vera gel with milk to reduce the darkening effects of sun exposure and moisturizes the skin with its skin bleaching, anti-bacterial and anti-fungal properties.
Use hydrogen peroxide which acts as skin lightening agent aids in getting rid of dead skin cells and removing uneven skin tone.
Apply tomato pulp or cucumber juice that acts as a powerful antioxidant that has anti-inflammatory and bleaching properties. It also has a calming effect on the skin as well as a hydrating skincare benefit that can reduce skin pigmentation.
Take citrus fruits (lemon, oranges) that are rich in Vitamin C which may provide some protection from sun exposure and can effectively lighten dark areas on the skin.
Apply coconut oil or olive oil that helps repair and hydrate damaged skin, thereby reducing darkening.
Put soy which may also help reduce the appearance of dark skin around the elbows with its anti-aging, photoprotective, and antioxidative properties.
Rub lemon with baking soda to naturally brighten the skin tone with its natural bleaching properties. Repeated usage will eliminate further darkening of the knees and elbows.
Take a diet rich in vitamin A and vitamin E like carrots, sweet potatoes, pumpkins, seeds, nuts, etc. Otherwise, it can also adversely affect the skin and cause dark patches.
Take vitamin E supplements from over-the-counter stores to reduce the darkening of the skin
Prevention of Dark Knees and Elbows
Apart from effective home remedies for dark knees and elbows, there are some precautionary measures that you can consider to reduce the possibility of developing dark knees and elbows, like:
Apply broad-spectrum sunscreen (SPF 50 or higher) regularly to avoid hyperpigmentation often caused by sun damage.
Exfoliate the knees and elbows regularly to get rid of dead skin cells and prevent their accumulation.
Moisturize knees and elbows regularly with a hydrating cream to promote healthy skin.
Avoid activities that may damage the skin through friction or chafing.
Avoid products with ingredients like hydrogen peroxide, mercury, hydroquinone, or topical steroids unless prescribed for treatments by the doctor.
Avoid harsh cleaning products and over-the-counter (OTC) creams and serums skincare.
Use exfoliating soaps to remove the dead skin around the knees and elbows.
Manage skin-related conditions (psoriasis) with regular treatment.
Use skincare products as directed else it can lead to skin damage and post-inflammatory hyperpigmentation making the initial problem worse.
Treat wounds and injuries with care while they are healing.
Avoid putting pressure on knees and elbows for a prolonged time to avoid friction.
The Bottom Line
Dark knees aren't harmful. Dark knees are the result of more melanin in the knees than in the rest of the body. Darkening of elbows and knees is a fairly common occurrence and even more common among people with darker skin tones.
But if you'd like to lighten them, you can try to reduce their appearance by taking steps at home to prevent and treat the dark elbows with natural products that are widely available. Just know that there's not enough evidence to suggest these will be helpful.
So, go flaunt your shorts and sleeveless dresses!